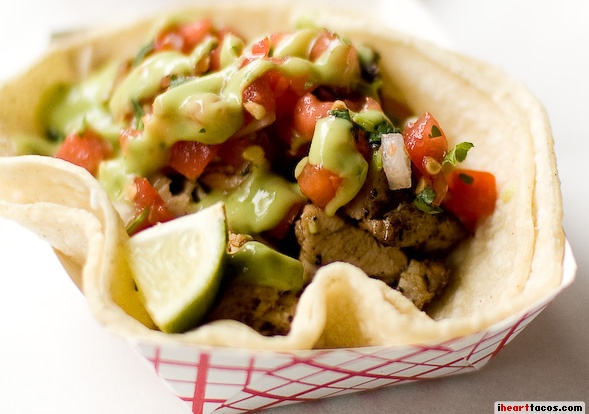 We finally got to try out Calexico Carne Asada in Red Hook. It's kinda off the beaten path so we rode our bikes over there. Our tacos came very fast and very fresh (unlike our experience at Fast and Fresh).  We ordered carne asada $4, chicken $3(above), and pulled pork $3 tacos.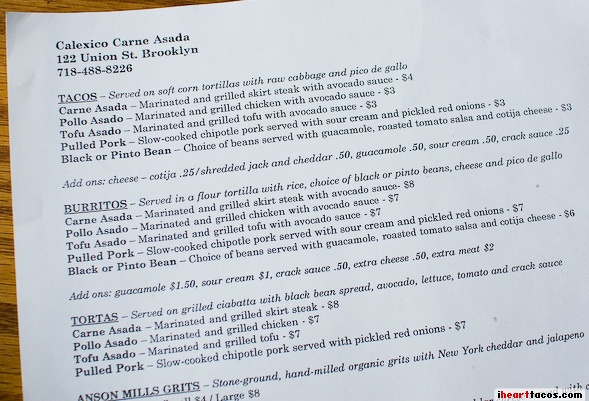 All tacos seem to be served with a bed of raw cabbage in them, which adds texture but not flavor. The chicken was grilled, tender, and juicy – all wonderful things. Not overly interesting but fresh and delicious.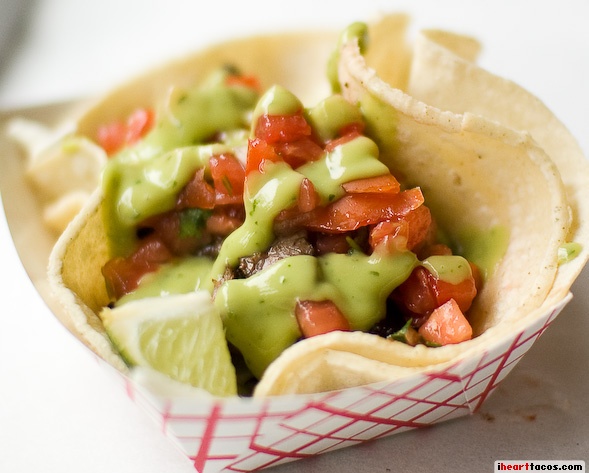 Next up was carne asada, which better be good since it's 2/3 of the restaurant's name! Well, the steak was pretty good but a little over cooked. I have to say, I enjoyed OAXACA's steak taco a bit more.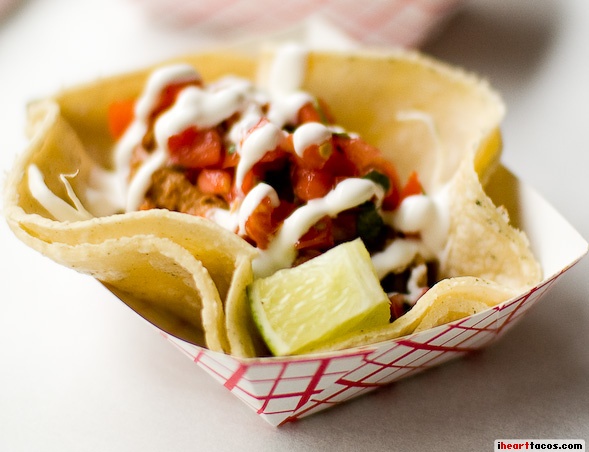 The pulled pork had great texture, but could use some more TLC in the seasoning department. When I think of Mexicans and pork, I think of sabor! It was also a bit drippy which I never understand.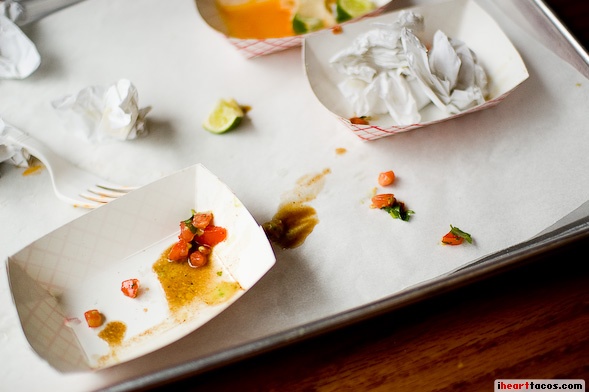 Did I have a few complaints? Yes. However, was it still damn good? Yes. Am I annoyed it's in the middle of nowhere? You bet. Am I giving it 4 sombreros? Si.