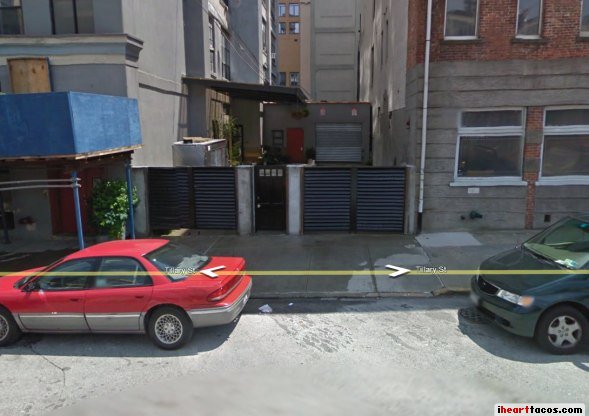 I've noticed this weird loading dock creation while driving by on Tillary St. I just thought someone had put some Christmas lights on their loading dock – because it's no place for a food cart! But The Brooklyn Paper informs me that this is god damn taco cart! Now, only if it weren't impossible to get to on foot. I used to live on Tillary and Gold St. Literally dodging bullets on the way to the bodega back then, I hope I grab a taco, un-grazed!
The Loading Dock
170 Tillary St. between Flatbush Avenue and Gold Street
Tuesday-Sunday, 11 am-3 pm
Wednesday-Saturday, 6-10 pm.
Cash only.