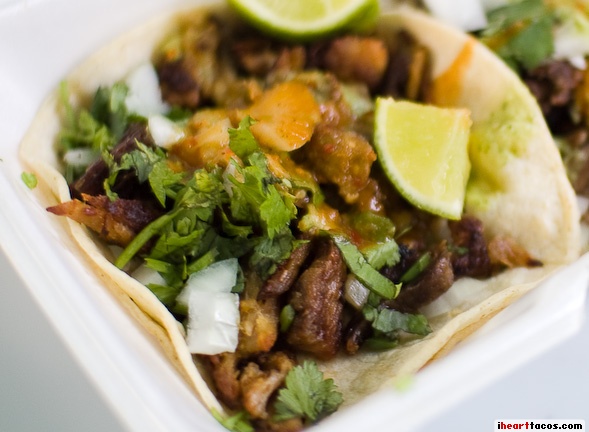 Fast and Fresh at 84 Hoyt St. gets toooooooons of praise around town – real ass kissing occurs. I was excited to go there. It's a side-street, hole-in-the-wall deli where local Mexicans chow down and it's acclaimed by Californians. Californians always know what's up! (debatable) When we arrived, we ordered up chicken, salted beef, carnitas and, last but not least, goat tacos!  (goat is pictured above)
I'll firstly comment on "Fast". We waited about 15 minutes for 4 tacos and beans. Strike Uno! This is a deli with no one in it, not a restaurant. And believe me – the meats aren't cooked to order. 15 minutes in a deli is the same as 4 hours in a restaurant.
The goat was a bit goaty as one might expect but it wasn't bad. I think it's preparation is where it failed. Dry, bland, chewy. Nothing tastes good like that.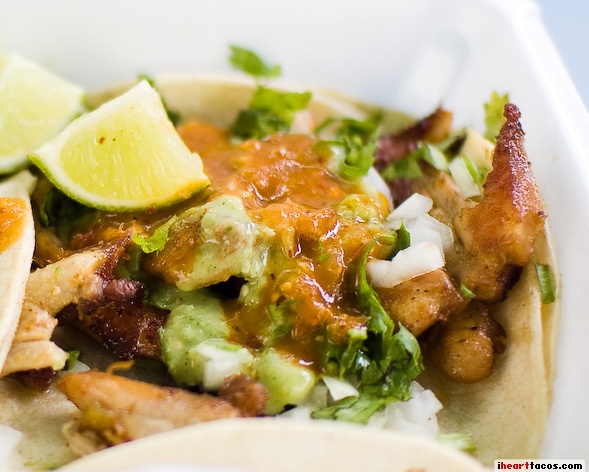 The chicken (above) was actually the best one out of the bunch. It was grilled, a little crispy, and had a good sauce but was a bit…party? Meaning it included some parts that were not meat. It was also quite large.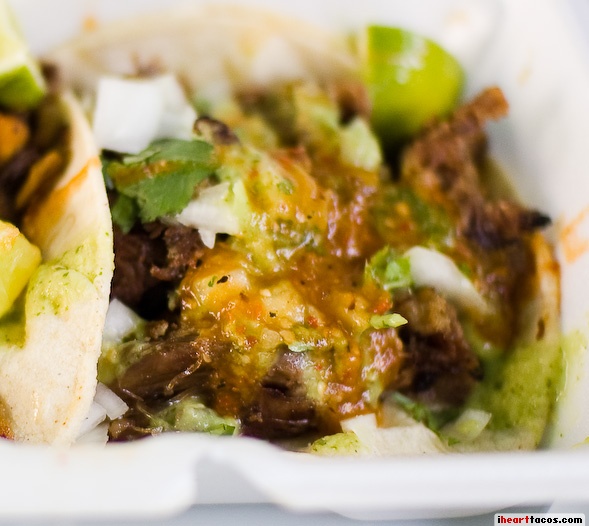 Look at that pork! The carnitas looks delicious but for some reason was boring. It was also dry and chewy like it was cooked twice or maybe thrice. It was oily (in a bad way) and a bit dirty tasting (in a bad way).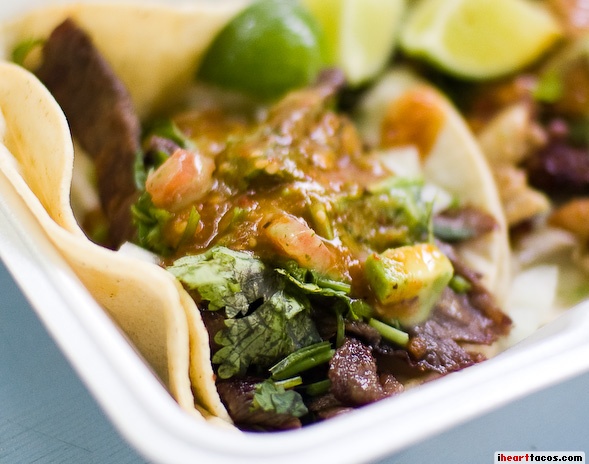 Similar to the pork, the beef was dry, chewy and dirty. At this point, the tacos just aren't appetizing so we failed to finish them. Overall, I found it neither Fast nor Fresh. The tacos did not embody any feeling of freshness. I felt kind of dirty afterwords. With the taste test over, we moved on to some beans!