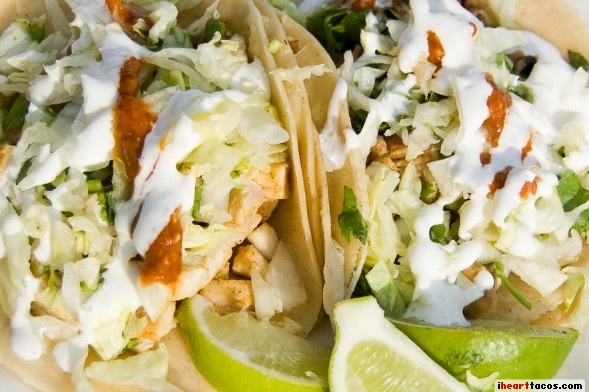 The food at Coney Island fucking sucks. The indigenous cuisine sounds like everything you love; french fries, chicken fingers, hotdogs, hamburgers. However, I don't think any of the grills or deep fryers have been cleaned since the prohibition. All in all, a pretty pathetic offering (sorry, Nathan's sucks). It took us many trips there before we realized there were tacos to be had! Sadly, the great taco truck we found on Stillwell Ave has now gone missing so we ate tacos on the boardwalk.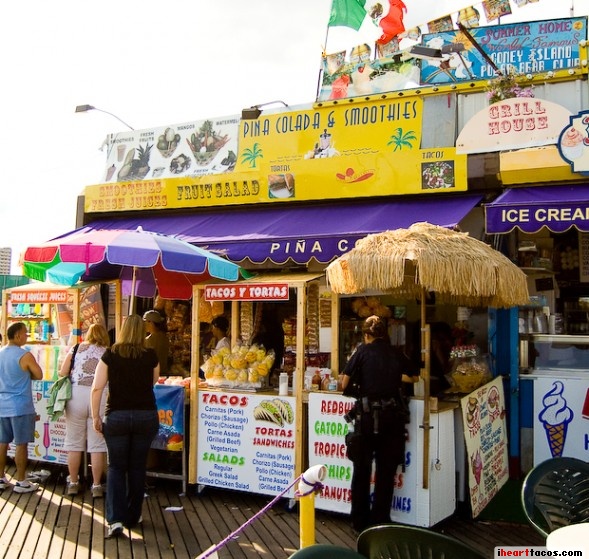 I ordered carnitas, chicken and vegetarian. The tacos look pretty good – which made me excited. I started with the chicken: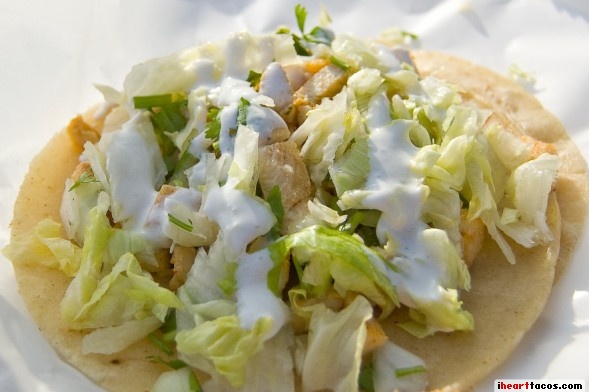 I never expect a chicken taco to be that impressive but usually it's never bad. This one was pretty standard, non-shredded chicken. It was bland and a little dry and needed hot sauce to give it some flavor. Unimpressed.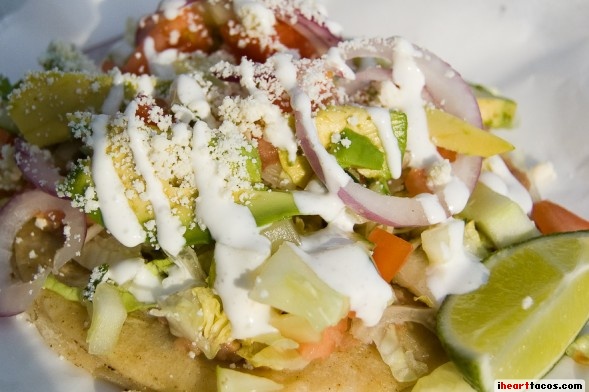 Here we have the vegetarian taco which looks amazing! It has refried beans on the tortilla then topped with a bunch of vegetables which look tasty. For whatever reason, the only thing I could taste was lettuce. Avocado had no salt on it, so it was completely flavorless. It was basically a salad on a tortilla – a total letdown and a mess.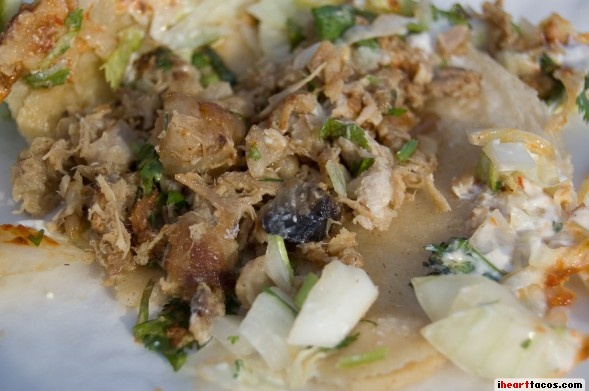 And now, what Mexicans do best – pork! This poor guy, I couldn't even finish him because he was so nasty. I think he got caught up in one of Cha-Cha's grills because he tasted like fish and had a very strange consistency – more mushy than stringy. I would never get this one again and I'm glad it didn't give me diarrhea.
Conclusion: I'm hoping we can find our odl taco truck again. Iwould have given this 1 sombrero because of the terrifying pork but since the food nearby is actually much worse, I'm giving it 2.